Timothy "Tim" John Ricke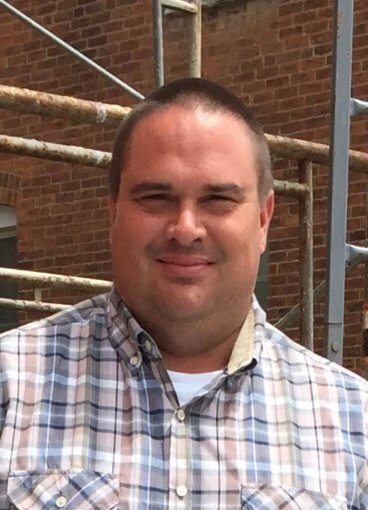 A gracious smile was lost March 26th, 2021, Timothy "Tim" John Ricke, age 43, of Osgood, Indiana passed away at his home. He was born on December 18th, 1977 in Dearborn County, Indiana to Richard Sr. and Susan (Gilbert) Ricke. Tim grew up in Osgood and graduated from Jac-Cen-Del High School in 1997. He met the love of his life, Renee in 1999 and they were united in marriage on March 1, 2003, at St. Maurice's Catholic Church in Napoleon, IN.

Tim was admired and respected as a member of the Napoleon Volunteer Fire Department, where he served as a first responder, fireman and was a Gold Badge Member. He began his employment at Wagner Truss after his graduation. He spent time working at Prentice Painting, Wood-Mizer, and finally at Jac-Cen-Del School Corporation with the Custodian/Maintenance department. By far his favorite job of his career, was being Dad for 7 years, as he stayed at home and raised their children. He knew and loved his children dearly. Tim was the best Dad and his children's biggest supporter, pushing them to always do and be their best in school and life.

Tim was an avid vegetable gardener and spent many summers with his wife Renee and children taking care of and putting up garden. He always wanted to plant one more of something and the garden expanded every year. Tim took joy and pride in his small farming operation, hay, chickens, and cattle. He loved his Collies and cats. Tim also spent the last several years with his family camping every chance they could in Indiana State Parks and vacations in Florida in their Airstream.

Tim was a friend to all. He was a great listener. He worked hard at all he did and took great pride in the details. He was a good son, brother, uncle, husband and father. He will be deeply missed by all who knew and loved him.

Survivors include his parents Richard Sr. and Susan Ricke; wife Renee (Simon) Ricke; children Cordell John Ricke (16), Jacob Marshall Ricke (13), and Julia Caroline Ricke (9), all of Osgood, Indiana. He is also survived by his brothers, Richard Jr. (Nancy) Ricke of Milan, Indiana, Jim Ricke of Osgood, Indiana, and Kevin (Jenny) Ricke of Osgood, Indiana, as well as multiple nieces, nephews, great nieces and nephews.

Visitation will be held on Saturday April 3rd, 2021 from 9:00 a.m. – 12:00 p.m. at Neal's Funeral Home in Osgood, with a Memorial service being held at 12:00 p.m., also at the funeral home. In honor of his memory, donations in lieu of flowers may be made to the family in care of Neal's Funeral Home; an account is being established at Napoleon State Bank for his children to continue their future educations. Online condolence may be place at Nealsfuneralhome.net.