Tom Heidt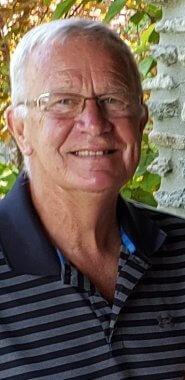 Tom Heidt, 73, of Versailles passed away at 1pm, Friday, February 4, 2022 at the Kings Daughters Hospital in Madison. He was born in Batesville on July 28, 1948 the son of Malcolm "Cap" and Louise Craig Heidt. He was married to Cindy Moorman on July 4, 1970 and his wife of 51 years survives. Other survivors include two sons Jon Heidt of Versailles and Mark (Carrie Bruce) Heidt of Friendship; granddaughters Graci, Alexa, and Emma; two sisters Jan Bedel of Versailles and Connie (Tom) Miller of Batesville. He was preceded in death by his parents.

Tom was a 1966 graduate of Batesville High School and attended Indiana State University where he studied drafting. Tom served in Germany in communications with the US Army from 1970 and 1973. In civilian life he and Cindy were former co-owners of the Versailles Super-Valu. Tom was also a contractor and owned and operated Heidt Construction for many years. Tom enjoyed his family along with playing cards and golfing.

Funeral services will be held on Thursday, February 10 at 10am at the Stratton-Karsteter Funeral Home in Versailles with Randy Thieman officiating. Burial will be in the Cliff Hill Cemetery in Versailles with military graveside rites by the Versailles American Legion. Visitation will be on Wednesday from 4pm to 7pm. Memorials may be given to South Ripley girls athletics in care of the funeral home.