Victoria Lynn
(Moehring) Starkey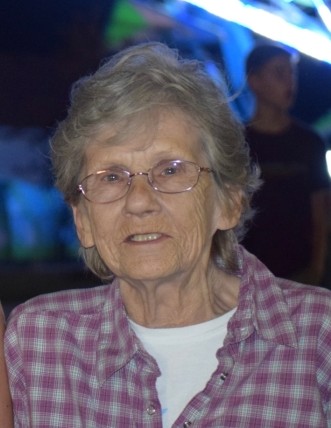 Victoria Lynn (Moehring) Starkey, age 77 of Holton passed away surrounded by her family on February 10, 2022. She was born on June 30, 1944 the daughter of the late Donald and Phyllis (Southard) Moehring in Bloomingdale, Indiana.

Life would see her family move to the Milan Community where her dad Don would find employment at the furniture factory. Victoria would find a young man named John Jay Starkey. They were united in marriage on September 16, 1963 and blessed with 3 children.

Victoria worked at the Val store and then the U S Shoe Factory. She retired after several years from Mirrus Corporation. She then began her favorite job of all time "Grandma." In her Grandma years she enjoyed to paint pictures, watch John Wayne movies and episodes of Golden Girls. She was strong in her Christian faith and her love for her family.

She will be missed by sons Tony (Katheryn) Starkey and Todd (Susie) Starkey, daughter Misti Dornbach, brother Nick (Linda) Moehring, sisters Jane Suttmiller, Katie (Hugh) Adams, and Donnie Coryea, and grandchildren; Brittany, Amanda, Wyatt, Jessica, and Erica, great granddaughter Evelyn, special niece Jodi (Tony) Lee, sister-in-law Joan Bockhorst, and numerous nieces and nephews. Victoria was preceded in death by husband John (Jay) Starkey, her parents, and sister Kelli Jo Moehring.

A Celebration of Life will be held April 24, 2022 at 1:00 p.m. at the Holton Community Building. Online condolences may be placed at Nealsfuneralhome.net.