Virginia June (Junie) Grow Endsley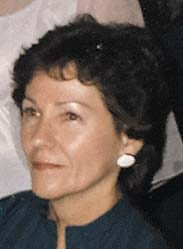 Virginia June (Junie) Grow Endsley died peacefully December 3, 2022 at Kesslerwood Place in Indianapolis, IN. Junie was born in Napoleon, IN, to Arval Grow, Sr., and Mollie T. Myers June 16, 1925. After graduating Napoleon High School, she worked at Eli Lilly and Company in Indianapolis as a secretary, where she met and married Charles P. Endsley. Together they had three daughters.

Junie loved spending time with her family in Napoleon. Having lunch with her friends and shopping were two of her favorite ways to spend time.
She is survived by her daughters, Lucinda, Molly (Jim Keryan), Letitia Abrams, grandson Harrison Abrams, seven nieces, three nephews and many first, second and third great-nieces and -nephews.

Please donate to the Napoleon Volunteer Fire Department in lieu of flowers.