Walter Lee Hermesch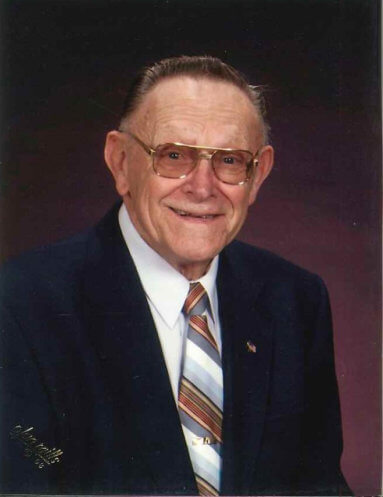 Walter Lee Hermesch, 93, of Osgood, died July 20, 2021, at his home. He was born February 4, 1928, in St. Maurice, Indiana, the second oldest child of Robert Sr. and Kathryn (Nieman) Hermesch. He grew up on a farm near Millhousen and graduated from Napoleon High School in 1946. He subsequently served in the U.S. Army during the Korean War in Stuttgart, Germany, being promoted to the rank of sergeant.

Walter worked the majority of his life as a brick mason, mainly for Bruns-Gutzwiller in Batesville. He first learned the trade at the age of 14 and took immense pride and joy in his work, always sharing how much he enjoyed his time on the job. He also farmed on the side for many years. In addition, he was a member of St. Maurice Catholic Church, Napoleon, and the Knights of Columbus.

Walter loved to tell jokes and make up stories, which earned him the nickname "Windy Wally." He always found a way to be content, rarely complaining about any of life's challenges, and particularly enjoyed reading, mowing grass, and watching Cincinnati Reds games.

Walter married Patricia Wise on June 8, 1955, at Immaculate Conception Catholic Church in Millhousen, and she preceded him in death on October 9, 2018. He is survived by one daughter, Kim, Noblesville, daughter-in-law, Ann, Osgood, and granddaughter, Elizabeth, Osgood, as well as two brothers, Ralph, Millhousen, and Robert Jr. (Donna), Greensburg. He was preceded in death by his parents, wife, one son, Doug, one grandson, Douglas Michael, one sister, Marita, and one brother, Donald.

The Mass of Christian Burial will be at St. Maurice Catholic Church in Napoleon on Friday July 23 at 11 am., a public viewing will begin at 10 am until time of service. Father Bill Turner will be officiating, with burial following in the church cemetery. In lieu of flowers, memorials may be given to St. Maurice Catholic Church, Napoleon Fire Department, or Our Hospice in care of Neals Funeral Home.