Wanda Gray Payton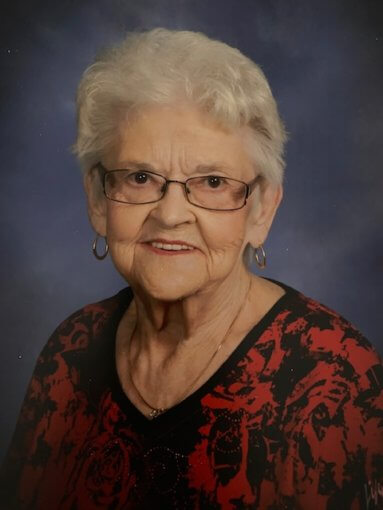 Mrs. Wanda Gray Payton, 90, of Madison, Indiana formerly of Ripley County, entered this life on October 24, 1930 in Indianapolis, Indiana. She was the loving daughter of the late Paul A. Gray and Mattie L. Pedigo Gray. Wanda was a 1948 graduate of Versailles High School in Versailles, Indiana and was a resident for many years in Ripley County. Wanda was united in marriage to George Holcomb and this union was blessed with one son, Randy. She worked for a time in her father's business at the Osgood Dry Cleaners in Osgood, Indiana. On May 16, 1964 Wanda was united in marriage to George Alexander Payton in Moores Hill, Indiana. This happy union was blessed with a daughter, Lisa. Wanda worked as an accounting technician and payroll clerk for the Jefferson Proving Ground near Madison for 27 years, retiring in August 1992 from her Federal service. She was a member of the Shelby Christian Church in Ripley County since 1948, the Red Hat Society, the Versailles Eastern Star, the Madison Retired Senior Volunteer Program and the National Association of Retired Federal Employees. She moved to the Madison community in 1998 and really enjoyed all of her friends in the Madison area. Wanda liked crocheting, watching movies, she enjoyed fellowship, social outings and going to dinner with friends, being with her family, especially loved being a grandma and great grandma. She really enjoyed going and watching the grandchildren's sporting events, especially the basketball games. She was a cat lover all of her life and really enjoyed the company of her late cat, Katie and her current cat Bella. Wanda died on Tuesday, January 19, 2021, at 12:24 a.m. at the King's Daughters' Hospital in Madison, Indiana.

Wanda will be missed by her loving son, Randy Holcomb and his wife, Carol of Versailles, Indiana; her loving daughter Lisa Thurnall and her husband Steve of Madison, Indiana; her grandchildren Ryan (Rachel), Jared (Samantha Black), Alexandra (Fiancee, Matthew Jerrell), and Connor; her great grandchildren, Paige Holcomb and London Holcomb; and other relatives. She was preceded in death by her father, Paul A. Gray, her mother, Mattie L. Pedigo Gray, her infant brother, Paul Stanley Gray and her husband of 28 years, George Alexander Payton, died February 22, 1992.

Funeral services will be conducted Friday, January 22, 2021, at 1:00 p.m., by Brother Randy Thieman at the Morgan & Nay Funeral Centre, 325 Demaree Drive in Madison, Indiana. Interment will follow in the Grandview Memorial Gardens, 9306 North US 421 near Madison, Indiana.

Friends may visit Friday from 11:00 a.m. – 1:00 p.m. at the Morgan & Nay Funeral Centre, 325 Demaree Drive in Madison, Indiana. Memorial contributions may be made to the Liberty Christian Church. Cards are available at the Morgan & Nay Funeral Centres of Madison and Hanover. Online condolences, remembrances and memorials can be left at www.morgan-nay.com.