Wesley Bradley, Jr.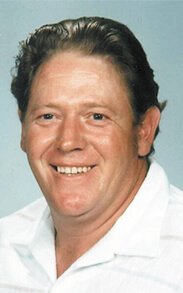 Wesley Bradley, Jr. age 72, passed away at home on February 25, 2023. Wesley was born in Holton, Indiana on May 15, 1950. He was preceded in death by his mother, Maize (Miller) Bradley, and his father, Wesley Bradley, Sr. He is survived by his beloved wife, Carolyn (Kappes) Bradley. They were united in marriage for 56 years and raised their family in Osgood, Indiana.

Wes was a millwright by trade and enjoyed spending time with his family. He loved teaching his grandchildren how to fish. On any day you could find him at one of his many fishing holes; but most recently at his favorite, Lake Istopoka in Sebring, Florida.

He was preceded in death by his son, Jeffrey Bradley. He left behind three daughters, Sandy Meyer (Tim), Angie Bradley, and Brenda Benning (Greg). Also left behind were grandchildren Amanda Baumgartner (Donnie), Dylan Peak (Naomi), Codey Martin (Kelsey), Kelsey Harris (Kyle), Colton Peak (Kristen), and Taylor Benning. Great grandchildren Tori Baumgartner, Jayden McAdams, Phillip Baumgartner, Trey McAdams, Chelsea Baumgartner, Bradley Baumgartner, Eleanor Martin, Wyatt Peak, Adaline Martin, Wynonna Peak, Ian Martin, and Hazel Harris.

He was also preceded in death by siblings Sidney Klusman, Delmar Bradley, Linda Bradley, Nellie Annis, Douglas Bradley, and Arnold Bradley. Surviving siblings include, Elmer Bradley (Sherry), Earnie Bradley (Suzie), Sue Nelson (Norman), Omar Bradley (Patsy), Francis Powell, Dennis (Mike) Bradley, and Debbie Clowers (Bruce).
Wes was a true fisherman. A true fisherman knows when and where the fish are biting. He rises early in the morning, plying the water for that elusive catch, waiting in stillness for the nibble. A slight twitch in the line, expertly he reels it in. A good fisherman knows a keeper when he sees one, he knows when to toss one back, and he knows when his final cast is made and to head for home.

At the request of Wes, there will not be a formal funeral service. A celebration of life will be held at a later date.
To send flowers to the family or plant a tree in memory of Wesley Bradley, Jr., please visit NealsFuneralHome.net