Weston Lee "Wes" Ellis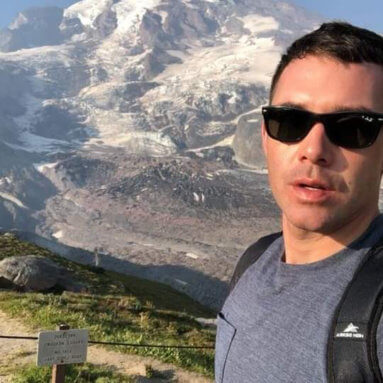 Mr. Weston Lee "Wes" Ellis, age 39, of Bennington, Indiana, tragically passed away on Saturday, July 24th, 2021. Beloved son of Donald L. Ellis, Jr. and Melanie R. Ellis Demaree, he was born in July, 1982. Wes was raised and attended school in the Madison community, and graduated from Madison Consolidated High School in 2000. While there, he played football, and was an accomplished student and member of National Honor Society. Following high school, Wes served in the United States Marine Corps, and excelled in marksmanship as a sharpshooter. After his Marine service, he pursued an education in Geology, graduating from Southern Indiana University in Evansville with a B.S. in Geology in 2011. He then entered a graduate program in geology at California State University, Long Beach, and received a Master's Degree with Honors.

While pursuing his education and in summers, Wes worked as a US Forestry Technician in Michigan, a Hydrological Technician with the Bureau of Land Management in Montana, a Graduate Assistant with the National Science Foundation in Kauai, Hawaii, and a Geology Research Assistant at Cal State Long Beach. In addition to authoring or co-authoring publications in geology, Wes was honored with several academic and scholastic awards as an undergraduate and graduate student. Following graduation, Weston worked as a Senior Staff Geologist for Kennedy Jenks Consultants in Irvine, CA until December 2019. In this position, he was a valued consultant on numerous environmental projects, and traveled extensively in the US and Puerto Rico. He held professional memberships in the Geological Society of America, Indiana Academy of Science, American Geophysical Union, and the Groundwater Resources Association of California. Wes returned to Indiana during the COVID pandemic to assist with the family farm and to help his grandmother and family. He recently accepted a position as an Environmental Specialist with North American Stainless, and was to begin that position on July 26th.

From a young age, Wes had a strong affinity for the outdoors and nature. This was expressed in his numerous interests and boundless energy for hiking, camping, biking, fishing, kayaking, beekeeping, gardening, farm activities and studying and communing with nature in all its forms. Wes loved exploring National Parks, especially Yellowstone and Yosemite, and traveling internationally, discovering new foods and cultures. From these experiences, he developed his skills as an amateur chef and baker (as all those who tasted his bread can attest). He was close with his late grandfather, Donald Ellis, Sr., and followed his interest in competing with the National Muzzle Loading Rifle Association shoots in Friendship, Indiana. He was proud of the marksmanship awards he won, and treasured that time with his grandfather. Wes especially loved spending time with his mom, and also his sister and her children, who he considered as his own. He was a devoted and loving family member and friend to all he pulled into his magnetic realm. He has left us much too soon, and will long be remembered for his love of family, kindness, generosity, warmth of heart, and his beautiful smile.

Weston leaves behind a grieving family including his mother, Melanie Ellis Demaree (Tim); sisters, Dawn Ellis and Amanda Gribbons (James) and brother, Ethan Ellis; his aunts and uncles, Cheryl Ellis Munoz (Bobby), Marcy Ellis Hahn (Roger), and Melissa Grey; nephews and nieces, Tyler Hoskins, Derek Hoskins, Lillian Cline, and Sophia Gribbons; close cousins, Jesse Morgan Munoz (Ashley: Alice and Bobby Munoz), Eli Munoz, Annie Munoz, Morgan Alex Hahn, and Garrett Hahn. He also leaves behind numerous close friends and extended family. He was preceded in death by his father, Donald Ellis, Jr.; his stepfather, Tim Demaree; his grandfathers, Donald Ellis Sr. and Walter Grey; his grandmothers, Marian Caldwell Ellis and Evelyn Grey, and uncles Robert Munoz and Gary Weston Ellis.

Family and friends may visit Saturday, August 7, 2021 from 2:00 pm – 5:00 pm at the Morgan & Nay Funeral Centre, 325 Demaree Drive in Madison, Indiana. Remembrance services will be conducted immediately following the visitation at 5:00 pm, by Pastor Tom Scroggins at Morgan & Nay Funeral Centre.

Memorial contributions can be made to the Weston Ellis Memorial Nature Fund. Cards are available at the Morgan & Nay Funeral Centres of Madison and Hanover. Online condolences, remembrances, and memorials can be left at www.morgan-nay.com.