Willard M. "Duke" Elliott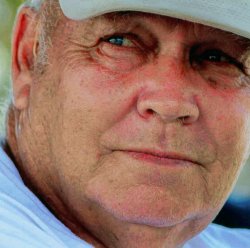 Willard M. "Duke" Elliott, 77, of Versailles passed away at 9:30pm, Saturday, August 21, 2021 at his home. He was born at the Margaret Mary Hospital in Batesville on December 20, 1943, the son of John M. Elliott and Gertrude Rohrig Elliott Lee. He was married to Rosella Knigga on January 4, 1964 and his wife of 57 years survives.

Other survivors include four daughters Denise (Mark) Roosa of Bradenton, Florida, Cassie (Darrin) Cutter of Dillsboro, Shannon (Tim) Metz of Harrodsburg, Kentucky, and Mendy (Kris) Cranfill of Versailles; 9 grandchildren Brittany Roosa of Bradenton, Florida, Katie and Logan Cutter of Dillsboro, Kayla (Aaron) Sims of Dillsboro, Morgan Peetz of Versailles, Daulton Peetz of Harrodsburg, and Luke, Jesee, and Gabe Cranfill of Versailles; step-grandchildren Jewelia, Presley, and Paisley Metz of Harrodsburg; one great-grandson Connor Sims. He was preceded in death by his parents, his son John Ray Elliott, his half-sister Deloris Servizi, and his father and mother-in-law Raymond and Dorothy Knigga.

Mr. Elliott was a 1962 graduate of Versailles High School and was a former employee of the Town of Versailles and Woods Excavating. Duke was a lifelong farmer and in 1971 he began driving a bus for the South Ripley Schools. His career as a bus driver spanned 50 years and three generations of children and ended with his retirement on May 21st of this year. He enjoyed attending all of his girls and grandchildren participate in sporting events and his grandchildren showing horses. Duke was a member of the Tanglewood Baptist Church.

Funeral services will be held on Thursday, August 26 at 10am at the Stratton-Karsteter Funeral Home in Versailles with Rev. David Blazier officiating. Burial will be in the Tanglewood Cemetery. Visitation will be on Wednesday from 4pm to 7pm. Memorials may be given to the Tanglewood Cemetery, Loving Hearts Hospice, or the Versailles Fire Department in care of the funeral home.