Wynema A. Owens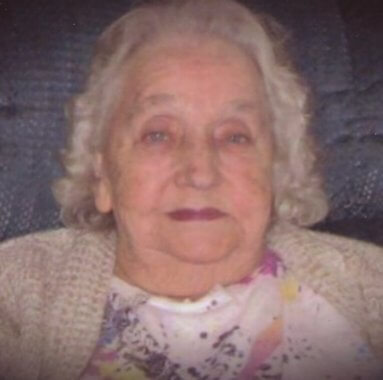 Wynema A. Owens, 95, of Westport, formerly of Osgood passed away at 11:45 a.m. on Monday, February 14, 2022 at her residence. She was born on June 17, 1926, in Osgood, the daughter of Ira & Goldie (Beach) Van Volkenburgh.

She had lived most of her life in Osgood and had worked at U.S. Shoe and Delta Faucet. She was a member of the Osgood Christian Church and the CB Helping Hands Club in Milan. Wynema enjoyed going to yard sales, having yard sales and spending time with her grandchildren. She married James W. Owens and he preceded her in death on March 13, 2012.

Survivors include her daughters, Patty (Larry) Grow of Napoleon, Connie (Mike) Leake of Napoleon and Linda Green of Batesville; her sons, Dean (Pam) Owens of Westport and Rob (Kelli) Owens of Westport; her 33 grandchildren, several great grandchildren, and several great-great grandchildren. She was preceded in death by her parents; husband; sons, Leon "Butchie" Rouse & Dale Owens; granddaughter, Kelly Owens; 3 sisters & 6 brothers.

The funeral service will be conducted at 1:00 p.m. on Saturday, February 19, 2022 at the Bass & Gasper Funeral Home in Westport with Pastor Mike Bartlett officiating. Burial will follow at Perseverance Cemetery in Osgood. A time of visitation will be held on Saturday, from 11:00 a.m. until time of service at 1:00 p.m. We ask visitors to follow social distancing guidelines once inside the funeral home and masks are recommended. Memorial contributions may be made to help with funeral expenses through the funeral home. Online condolences can be made to the family at www.bassgasper.com.