In the Thursday, April 1 issue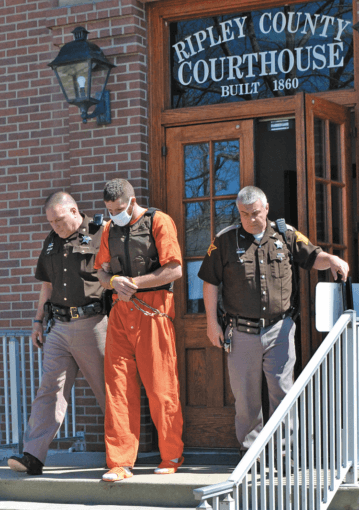 ---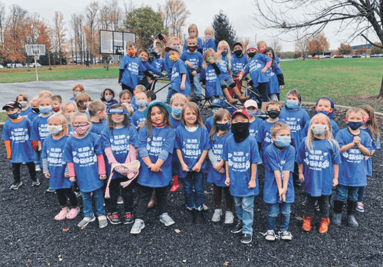 ---
Commissioners hear from highway superintendent
At the March 8 meeting of the Ripley County Commissioners County Highway Superintendent Ray Toops gave information to the commissioners that included a work plan, a plan for the gravel roads and what funds are left in their accounts. He also brought a tractor quote from Zimmerman and a tractor quote for a larger tractor.
---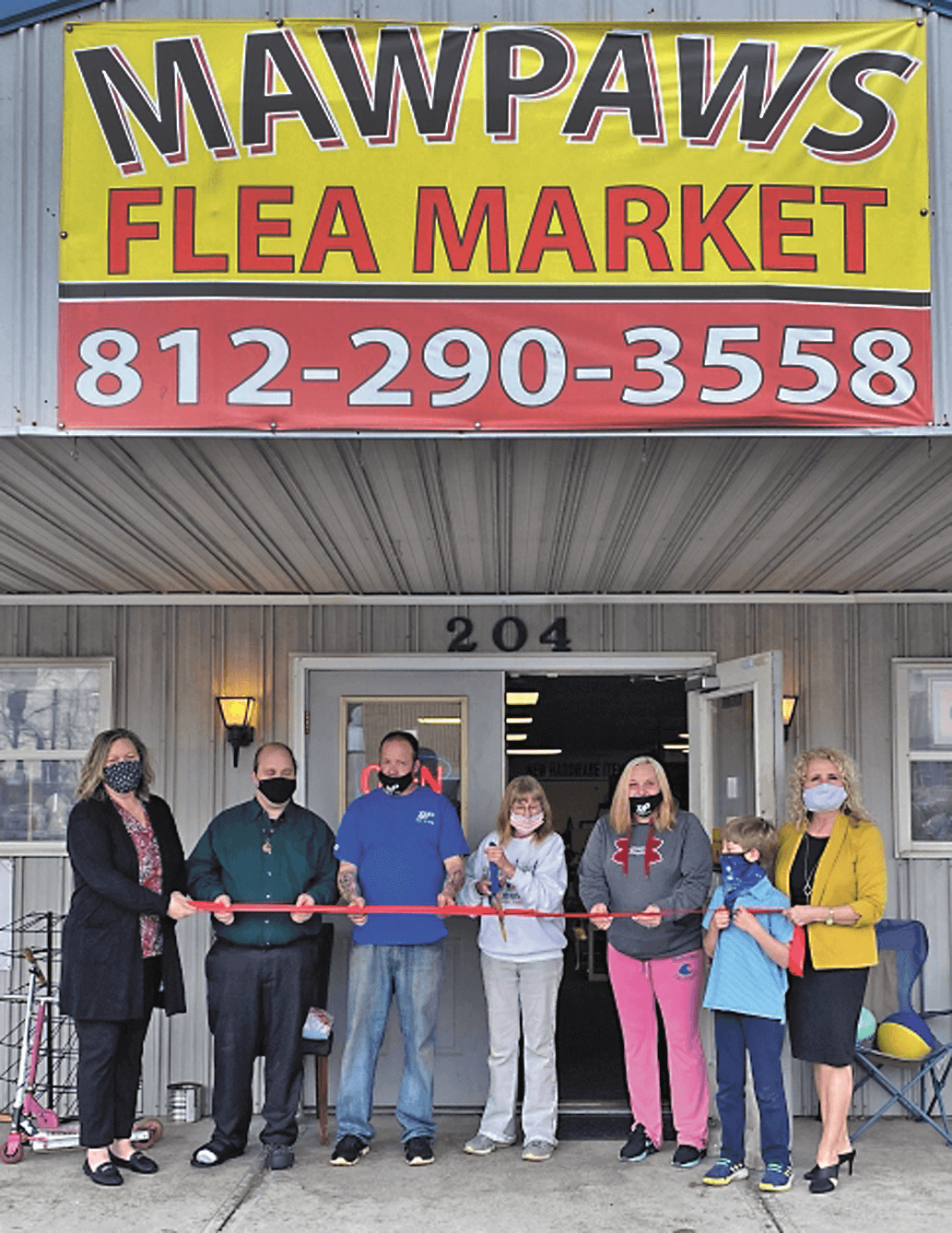 Ribbon Cutting held at Mawpaws Flea Market
AMY DAVIDSON PHOTO
The Batesville Area Chamber of Commerce conducted a Ribbon Cutting Ceremony at Mawpaws Flea Market, 204 North Meridian St., Sunman last Thursday, March 25. Pictured are Tricia Miller, Batesville Area Chamber Director, Shawn Kirtman, Terry Woodruff, Diane Heis, owner, Cortney Miller and Cade Rienchield, and Melissa Tucker, Batesville Chamber Marketing Manager. The business is open Sunday through Tuesday from noon to 5 p.m. and Saturdays from 10:30 a.m. to 5:30 p.m. They boast 'there is something for everyone!'
---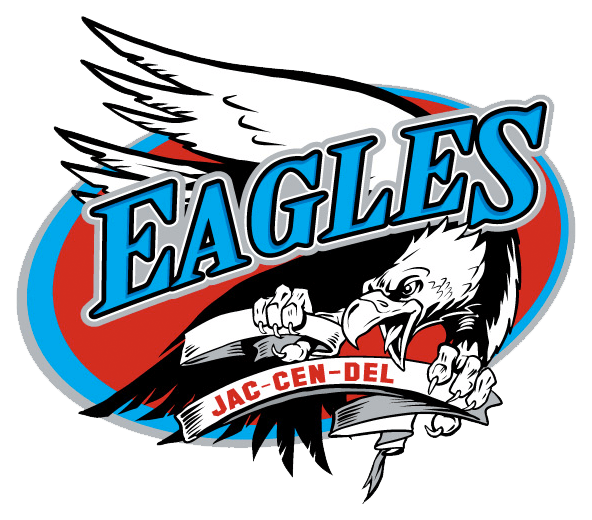 Eagles fall in softball opener
Jac-Cen-Del opened the 2021 softball season amid good spring weather but the Lady Eagles faltered under sunny skies, dropping a 10-0 decision at Greensburg on Tuesday evening.
---