In the Thursday, April 21 issue
---
---
Springtime in Versailles
These beautiful cherry trees line the streets in Versailles and are in full bloom this time of year thanks to some people who had a vision for a town in bloom. The Versailles Main Street group has been working hard to get a Pocket Park next to the Versailles Town Hall and soon action will be seen there to enhance that area on the square.
---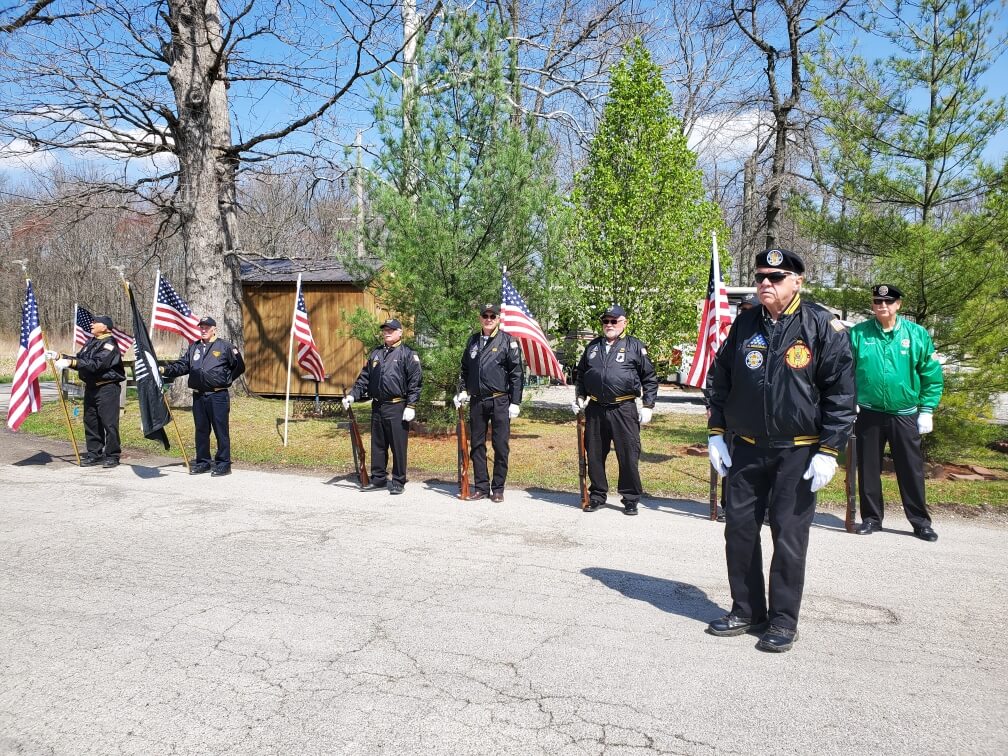 Wheelock Lake Campground celebrates one year
Pictured above is the Southeastern Indiana Honor Guard honoring Wheelock Lake Campground with a new flag for their one year celebration. Pictured left the new flag was raised on Saturday, April 16 at the anniversary celebration complete with a 21-gun salute. Families and friends gathered for the event that also showcased the opening of their restaurant. Owner Kevin Wang provided a luncheon and Easter Egg Hunt along with other festivities throughout the day.
---
$5M grants awarded for road, bridge work
Indiana will benefit from the $107M plus money granted through Community Crossing Grants for transportation infrastructure with Ripley and surrounding counties receiving $5,126,626 of that grant funding, according to State Rep. Randy Frye.
---