In the Tuesday, December 29, 2020 issue

---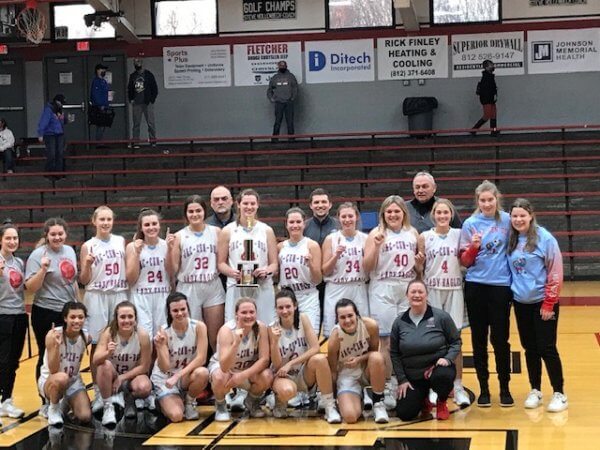 ---
Swearing in ceremony held for county leaders
An official swearing in ceremony was held for some local government offices on December 21 at 3:30 p.m. in the Ripley County Courthouse Annex, Versailles. Besides those pictured, Mark Horstman will remain Ripley County Commissioner,both Superior Court Judge Jeffrey Sharp and Circuit Court Judge Ryan King remained in office, along with Clerk Ginger Bradford, Recorder Mary Ann McCoy and Coroner Jason Bailey. They all ran unopposed on the Republican Ticket.
---
State extends application period for small business restart grant program
Governor Eric Holcomb has announced an extended application period for the Indiana Small Business Restart Grant, enabling small businesses throughout the state to apply for recovery funding through Jan. 22, 2021.
---
Bulldogs still winless, JCD comeback seals victory
Up by eight points heading into the fourth quarter, Batesville appeared to be in the driver's seat for its first win of the season. Jac-Cen-Del had other plans, scoring 27 points in the fourth quarter to come back and win 62-57 last Tuesday night in boys basketball action played in Osgood.
---