In the Tuesday, February 5, 2019 issue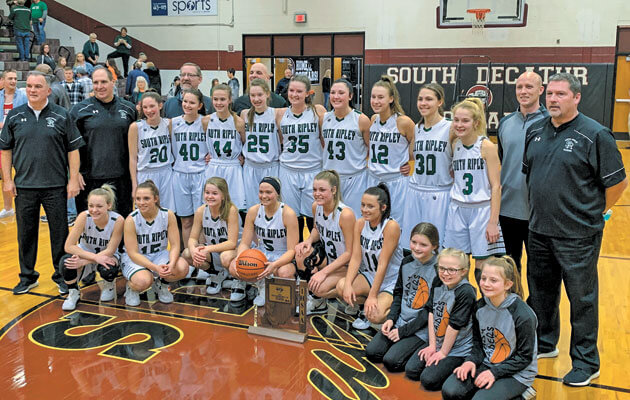 The South Ripley Lady Raiders defeated the Switzerland County Lady Pacers in the IHSAA Class 2A sectional 45 finals held at South Decatur High School by a score of 55-29 on Saturday, February 2, to claim their third sectional title in as many years.
Read the story »
---

Man survives crash with minor injuries after being buried under the load
On Thursday, January 31 Indiana State Police responded to a single vehicle crash on I-74 that sent a man to an Indianapolis area hospital for treatment of injuries.
---

Commissioners approve road for subdivision
Ripley County Highway Superintendent Ray Toops was at the January 28 meeting of the commissioners to discuss a subdivision.
---
Woman sentenced to 12 years for dealing drugs
Betty Richard of Versailles, was sentenced to 12 years in prison – the amount of years the state had requested – for dealing methamphetamine, a Level 3 Felony .
---