In the Thursday, January 28 issue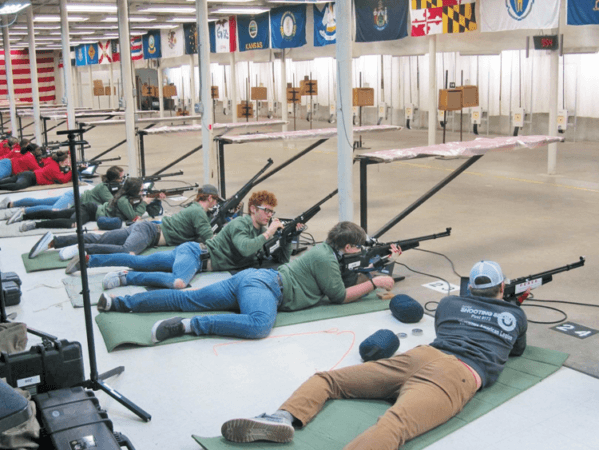 ---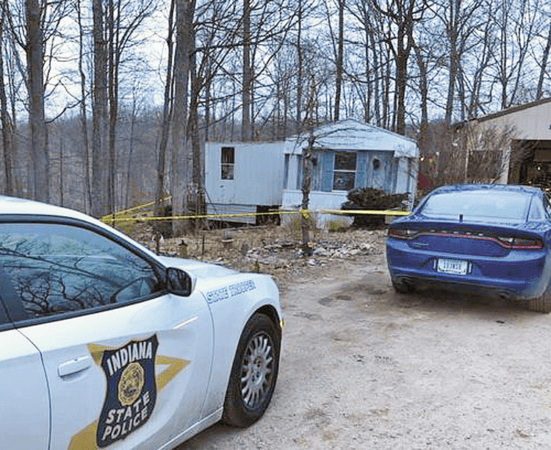 ---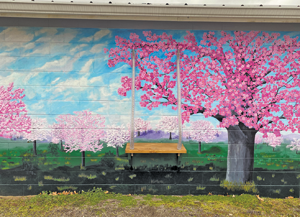 Spring is right around the corner...
WANDA ENGLISH BURNETT PHOTO
Come and take your picture in the swing amidst the beautiful trees in Versailles on the square. This mural that depicts spring in Versailles is the result of the Ripley Youth Outreach, a program through the Ripley County Community Foundation, that saw artists come together to make the side of the Versailles Town Hall building a perfect backdrop for photos among the cherry blossoms the town is known for. The Town of Versailles is thankful to the Foundaton for the mural. You are invited to take your photo at the site and post it online. The Ripley Youth Outreach would love to see everyone swinging among the beauty that is just around the corner when springtime opens the blooms on the numerous cherry trees planted throughout the town of Versailles.
---
Commissioners make new appointments
At the January 11 meeting of the Ripley County Commissioners re-organization was held with Mark Horstman being named President for 2021. The two new members of the commissioners are Chris Schmaltz and Kendall Hankins. The following commissioners will sit on the following boards:
Horstman – Southeastern Recycling Board and Southeastern Indiana Regional Planning Board
Schmaltz – Ripley County Park Board
Hankins – Economic development Board
John Ertel was retained as legal counsel for Ripley County for 2021.
---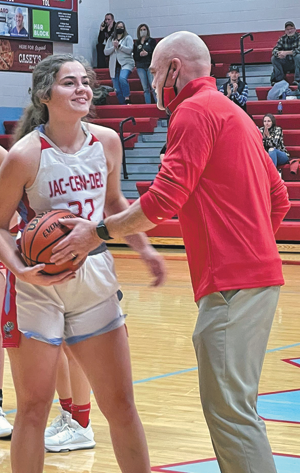 Ledford records major milestone, JCD beats S.Ripley
Paige Ledford achieved a rare feat in the ranks of girls high school basketball in the state of Indiana and did so on a special night as Jac-Cen-Del clinched at least a share of the Ohio River Valley Conference title at home, besting South Ripley 57-41 on Tuesday night.
---