In the Thursday, July 18 issue

---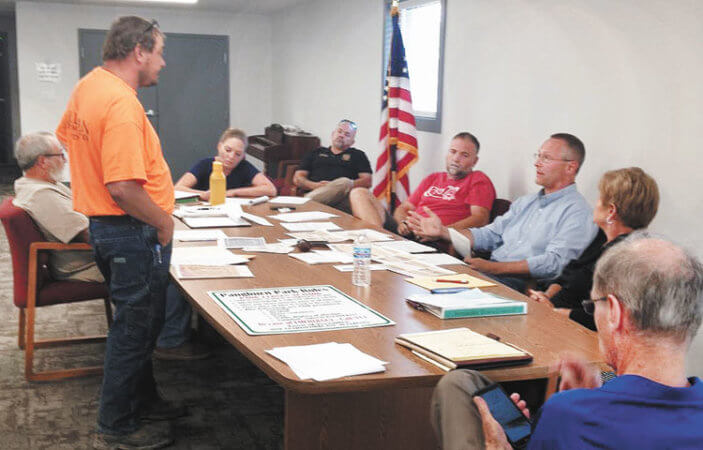 ---

Photos capture excitement at Kentucky Speedway
Brothers Kurt (1) and Kyle Busch (18) battle for the lead as Joey Logano (22) and Martin Truex, Jr. (19) trail closely behind them. Kurt Busch won the race while Kyle placed second. Logano finished seventh and Truex, Jr., 19th.
---

Milan grad Schmidt represents in North-South All-Star football game
2019 Milan High School graduate Orrin Schmidt represented his alma mater in the 53rd Annual North-South All-Star football game on Friday, July 12 at North Central High School in Indianapolis.
---

Boat from New Marion, truck from Osgood recently reported stolen
According to Lieutenant Randy Holt of the Ripley County Sheriff's Department, a boat and trailer were reported stolen from Michigan Road in the New Marion area on Sunday, July 14.
---