In the Thursday, July 23 issue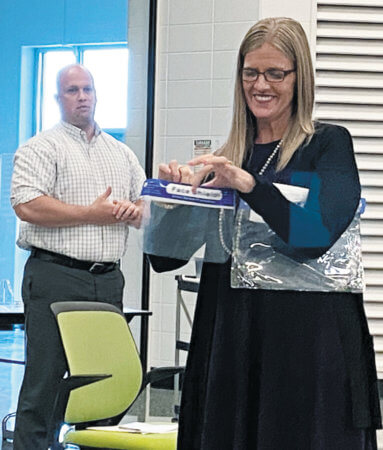 ---

---

Sunman town to stream future mtgs.
Starting with next month's meeting, the Sunman Town Hall will have the capacity to record and stream town council and other public meetings, according to Clerk-Treasurer Cheryl Taylor.
---

Moores Hill teen dead, Dillsboro man in jail on murder charges
A Moores Hill teen graduated from high school on July 18 and just into the early morning hours of July 19 was shot dead as he attended a graduation party at his friend's home in Dearborn County on Prosperity Ridge. He was fatally shot by his friend's father, William "Billy" Baker, 47, of Dillsboro, after Baker thought he knew something about Paycin K. Kritlow, 18, that would (in his mind) merit his death.
---
Bohman tabbed to lead JCD boys basketball
Jac-Cen-Del High School didn't have to look too far to find its next varsity boys basketball coach and plucking a candidate from their own backyard bodes well as the Eagles named Clint Bohman as the 10th head coach in program history on Monday night.
---