In the Thursday, June 4 issue
---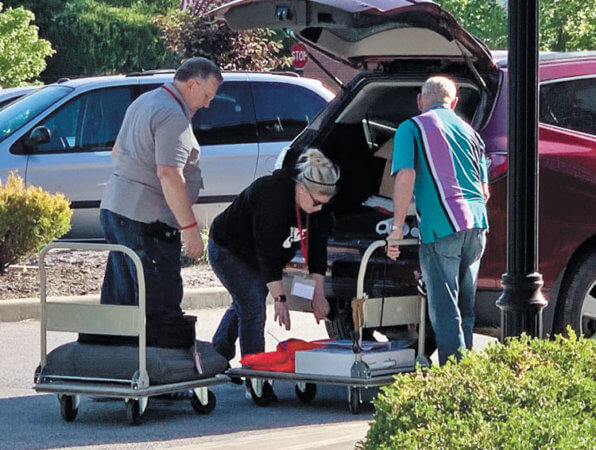 ---

Local resident promoted to Lieutenant Colonol
Elizabeth Adams Distler has been selected for promotion to Lieutenant Colonel in the United States Army Reserves. Elizabeth's military career began in the fall of 2000 when she was accepted into the Reserve Officer Training Corps (ROTC) at Xavier University.
---

Versailles farmers market opens Sat.
This Saturday, June 6, marks the opening of the 2020 Main Street Versailles Market on the Square. Market hours are 9:00 a.m. - 12:00 p.m. each Saturday until September 19. Note that the location of the market has changed slightly this year. It will be anchored on the south end of the town square instead of the north end.
---

New COVID-19 Hotline hours
Due to a decrease in usage, the King's Daughters' Health COVID-19 Hotline hours are now 8:00 a.m. to 5:00 p.m. Monday through Friday. On Sat. or Sun., anyone with a COVID-19 concern may call the KDH Convenient Care Center between 9:00 a.m. and 4:00 p.m. at 812-273-5372. Should the need arise, KDH will adjust its Hotline availability.
---