In the Tuesday, March 31, 2020 issue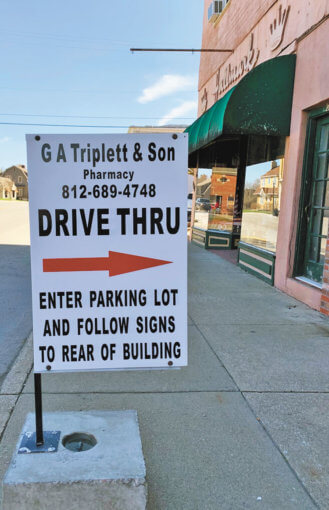 ---

Milan's Hartwell named to academic all-star team
Milan High School senior Ben Hartwell was recently named to the 2020 list of Indiana's Academic All-Star Regional Honorees, as selected by the Indiana Association of School Principals (IASP). The fifty students selected for regional teams were among a field of 280 nominees from Indiana's public and private accredited schools.
---

Piece of history comes down
In the last couple of weeks there has been lots of action going on at the old Osgood Grain Company on Maple Street. On this day last week, a huge crane rolled in and was beginning the process of taking down the silos that stood beside where the old building had been for over 100 years. Many people bought fertilizer and grain over the years as Cliff Huneke and his son Jim, owned the company. The Gilmore and Golda Reynolds Foundation has purchased the property, according to Doug Thayer.
---

SEI offers free Wi-Fi
SEI Communications has partnered with several local entities to provide free Wi-Fi internet access during this time. This is for e-learning, telecommuters, and healthcare. "SEI Communications' first priority is the health and well-being of our employees, customers and the communities we serve. Regardless if you are an SEI Communications customer or not, we know that it is important to stay connected, especially in times like these," noted Tony Clark CEO & General Manager.
---