In the Thursday, May 28 issue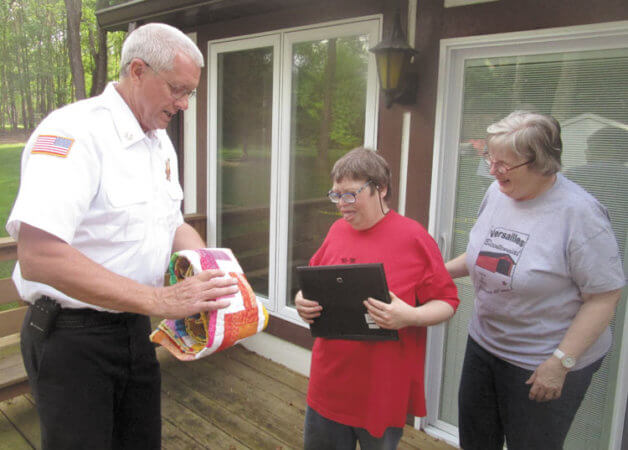 ---

Don't forget to vote on June 2
Ripley County Clerk Ginger Bradford has announced that in-person voting for the Primary Election is now going on in the Election Room. This is located in the Courthouse Annex, 102 West First North Street, Versailles. The hours are from 8:00 a.m. until 4:00 p.m. through May 29. On Saturday, May 30 they are open from 8:00 a.m. until 3:00 p.m.
---
MSV supports local business with 'Mask and Match' program
Main Street Versailles (MSV) hopes to rally community support for businesses with a new program unveiled last week. The Mask and Match program will push much needed cash to local businesses in Versailles impacted by the COVID-19 pandemic, and also provides donors with a much needed personal protective item, a cloth mask.
---

Community Crossings roadwork to begin soon around county
Ripley County Highway Superintendent Ray Toops reported to the Ripley County Council recently that Community Crossings grant money awarded to his department will soon be put into action. Weather permitting, the work will begin in early June.
---