In the Tuesday, October 20, 2020 issue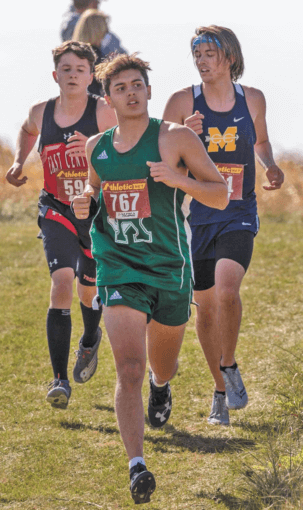 ---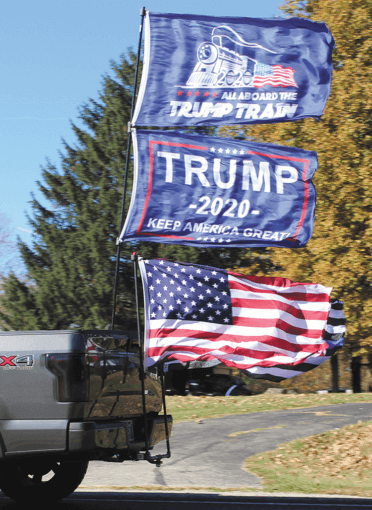 ---
County health dept. now requiring events to submit plans in response to rise in local COVID-19 cases
Ripley County has experienced a severe rise in COVID-19 positive cases over the last few weeks. Due to this spike in positive COVID-19 cases, Ripley County has now been elevated to a level yellow on the Indiana Department of Health's County Metric's map.
This map can be located at: https://www.coronavirus.in.gov/2393.htm
Due to the rise in positive cases and in an effort to control the spread of COVID-19 in Ripley County, Dr. David J. Welsh, Ripley County Health Officer is requiring events with over 250 attendees to submit event plans to the Ripley County Health Department.
This requirement went into effect Monday, Oct. 19.
---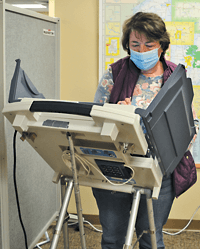 Early voting underway, up in numbers in Ripley County
A steady flow of voters, including Dolly Stirn, of Napoleon, filed into the Ripley County Clerk's office last Thursday afternoon to take advantage of the early voting opportunity. In the 2016 general election, 1,264 voters used the walk-in hours at the clerk's office to vote early. By 11:30 a.m. Thursday, Oct. 15, 645 Ripley County voters had walked-in to vote early and 1,485 had returned their ballots by mail for this year's general election. Ripley County Clerk Ginger Bradford said her office expected to see more walk-ins this month after seeing an increase in early voters in the primary earlier this year. Ripley County residents can vote early at the courthouse annex Monday through Friday, 8 a.m. to 4 p.m. this month. They will also be open on two Saturdays, Oct. 24 and 31, from 8 a.m. until 3 p.m. Early voting ends Monday, Nov. 2 at noon. Those planning to vote early need to bring a valid government issued picture ID with an expiration date, such as a driver's license.
---
Ross' Run Chapter DAR Recognizes Ripley County Youth
Ross' Run Chapter National Society Daughters of the American Revolution annually hosts a Youth Recognition Celebration recognizing outstanding Ripley County youth. This year due to Covid-19 the chapter did not hold the reception, but the following youth received their recognition but not in the traditional manner.
---