In the Tuesday, April 11, 2023 issue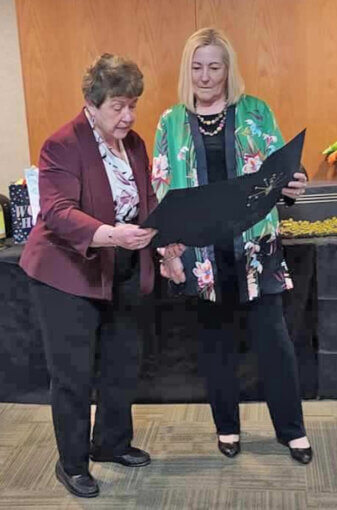 ---
---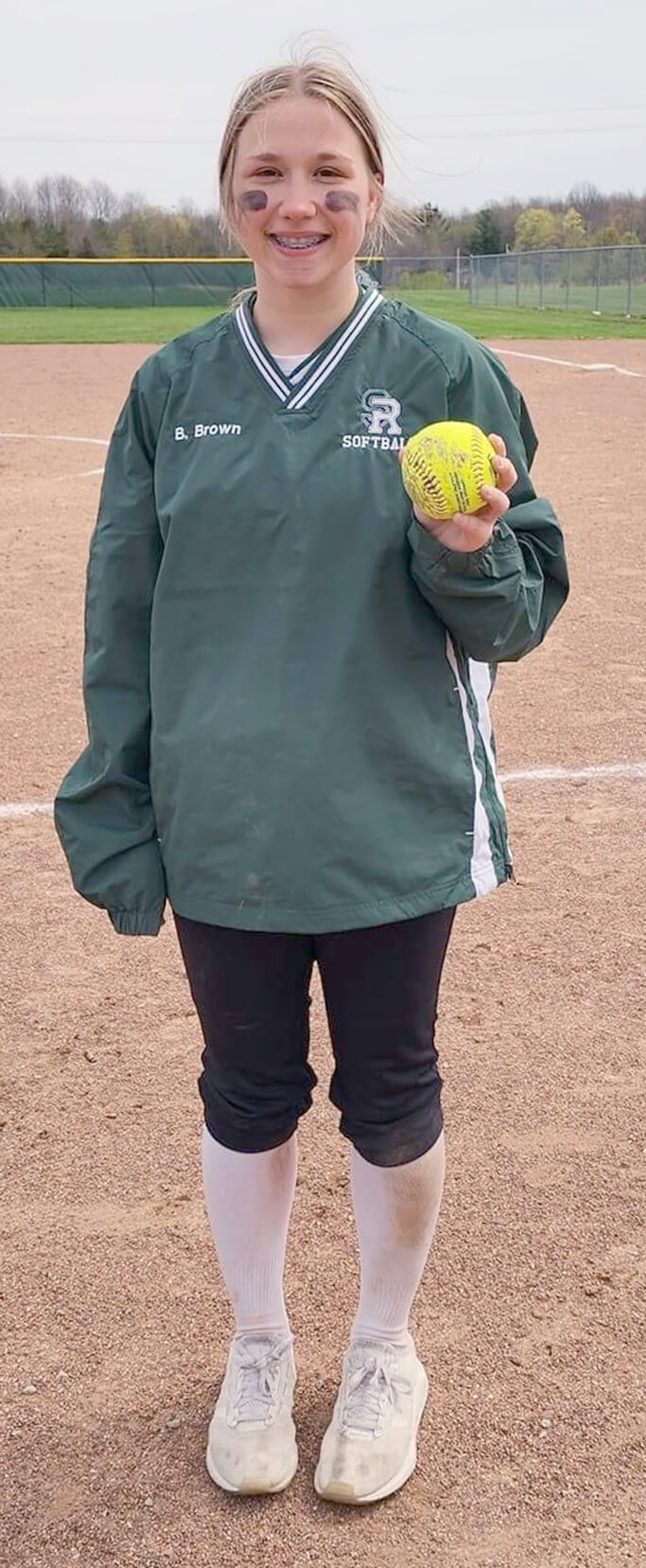 Lady Raiders win two
South Ripley first-year head coach Joe Brown is now in the win column as the Lady Raiders picked up two victories to end a busy schedule last week.
Both wins represent the first two of Brown's tenure after having taken over for Shane Tompkins who spent four years at the helm. Even better for Brown was the fact that he got some serious family help in his starting lineup in order to accomplish the feat.
---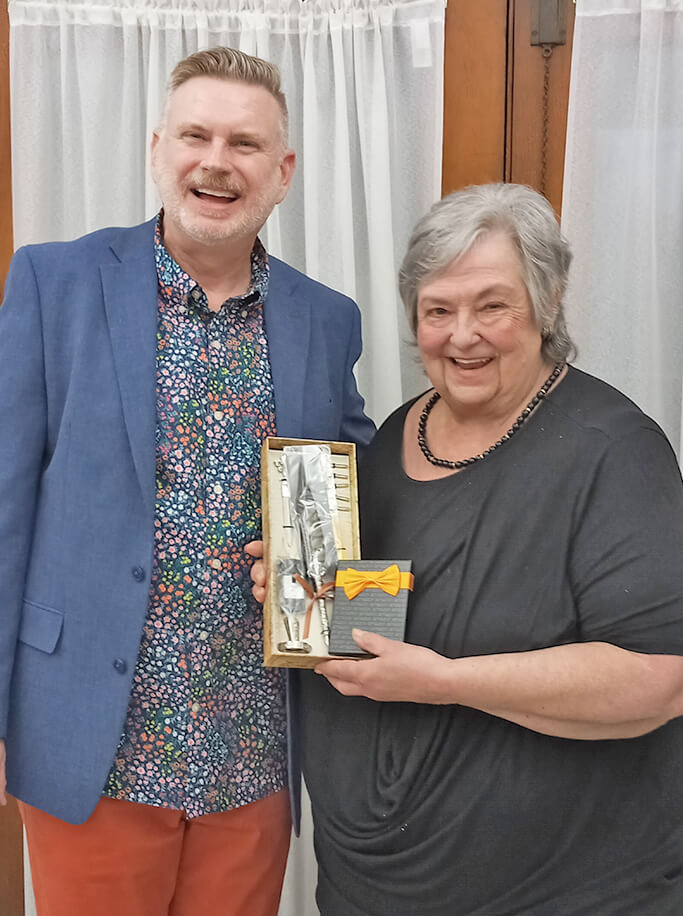 Osgood Library's poetry contest winner named
Valerie Ludwig was named the winner in the Adult Category of the recent Osgood Library's poetry contest for her poem entitled "Autumn", printed above. She received a calligraphy set and a $25 Amazon gift card. The contest was judged by Professor Emeritus Ron Nicholson, also pictured above. April is National Poetry Month with Nicholson announcing the winner after presenting his program "Ten Poems that Rocked the World" at the Osgood Library on April 4. Ludwig was surprised and pleased when she was announced the winner. Nicholson read her poem to those who attended.
---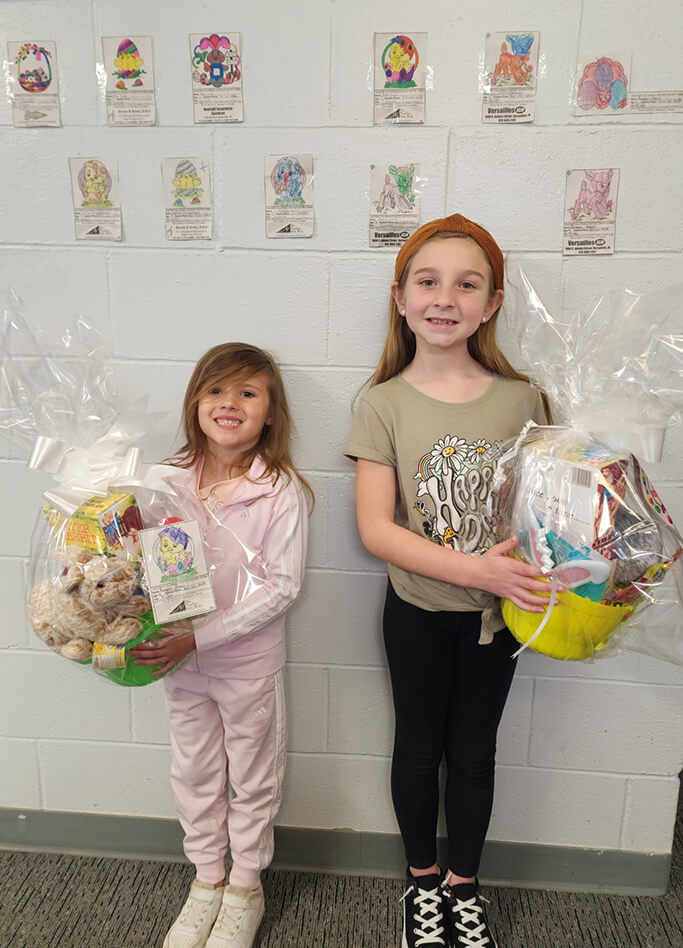 Ripley Publishing Co. Inc. and advertisers announce winners of Easter Coloring Contest
Raegan Sharp, 4, daughter of Jeff and Amy Sharp of Milan, took top prize in the Easter Coloring Contest in the ages 4-6 group. Pictured right, Ava Scholl, won in the 7-10 category. She is the daughter of Nick and Amber Scholl of Sunman. Thank you to those who participated in the contest.
---