In the Thursday, December 24 issue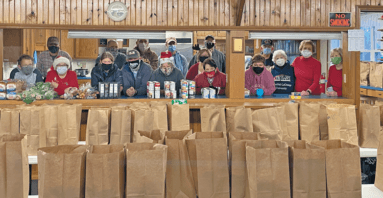 ---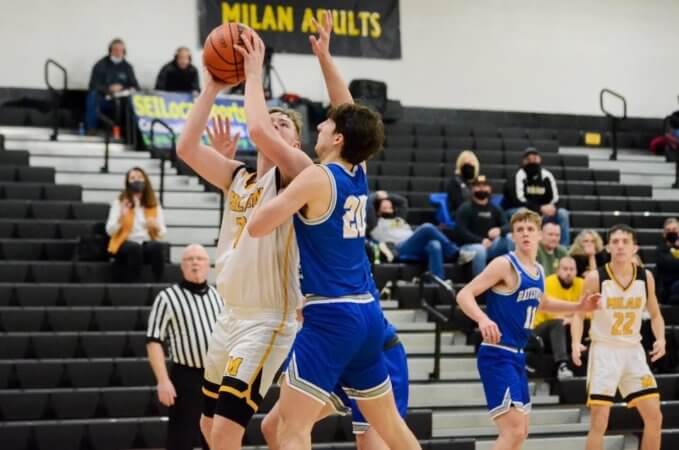 ---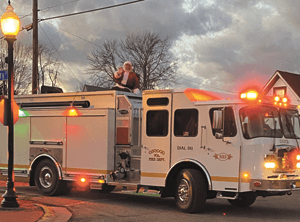 Santa rides in style on new firetruck
WANDA ENGLISH BURNETT PHOTO
The Town of Osgood got an early visit from Santa on Monday night as the 'jolly elf' rode atop the new Engine 333! In his inaugural ride on the new engine, he was accompanied by a group of students from Jac-Cen-Del who were spreading Christmas cheer as they passed out candy and music played. The Town of Osgood was alive with the Christmas spirit with Brick Street filled with music and merriment.
---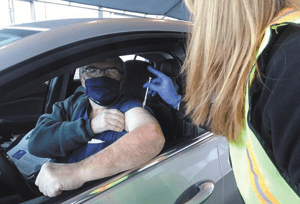 Doc rolls up his sleeve
SUBMITTED PHOTO
Dr. David Welsh is one of the first to receive the COVID-19 vaccine in the county. The County Health Officer wants people to know he's willing to do whatever it takes to curb the tide that is making so many people sick and ultimately taking lives. Keep washing hands, masking up, and social distancing. We'll get through this together!
---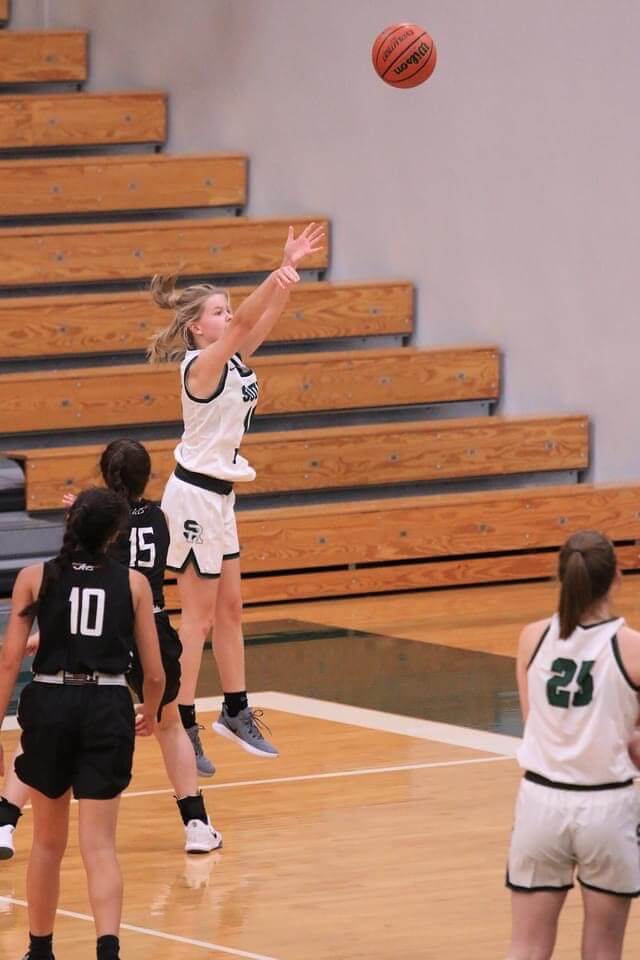 Lady Raiders beat Hauser, nearly upset Greensburg
South Ripley won its sixth game of the year last Thursday night and just about made it seven wins on Saturday as the Lady Raiders split late week games at home in girls basketball action.
---