In the Thursday, December 3 issue
---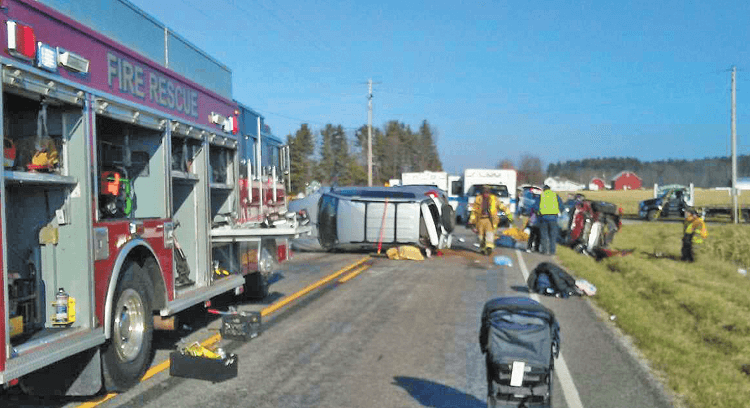 ---

Dillsboro resident loses life in tragic home fire
Last week local fire departments provided mutual aid to a house fire on Hon Road in Dearborn County. The Dillsboro Volunteer Fire Department was dispatched to the home at left, which was fully engulfed. Jonathan Alexander "Alex" Billman, 39, lost his life in this fire. (See obit on Pg. 2). Friendship Volunteer Fire Department, Milan Fire Department, Aurora and Hogan Township departments all responded with Dillsboro's volunteer crew. The Deaborn County Sheriff's Office, Dearborn County Coroner's Office and the Indiana State Fire Marshall's Office were also on the scene. The fire is under investigation and the name of the individual has not been released.
---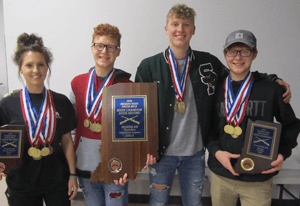 Legion Junior Shooting team receives award for state championship
The Versailles American Legion Post #173 junior shooting team recently received its awards as part of its second-straight state championship reign this past winter. The team broke its own state scoring record and took seven of the nine top positions in the individual standings with Trenton Franklin winning the individual state crown. Pictured from left to right are Maggie Holt, Tanner Franklin, Richie Block and Trenton Franklin. The team opened the 2020-21 season in October with a dominating win in a virtual match hosted by Jasper.
---
The First Christmas Cheer Giveaway
Fill out the coupons on this page and deposit them in "The Christmas Cheer Giveaway" boxes located at the businesses named in the coupons. A winner will be drawn at each business on Tuesday, December 15. No purchase necessary. Only one certificate may be won per family. Need not be present to win. Please include a daytime phone number on coupon. Winners will be notified by phone on Wednesday, December 16. *Only entries submitted with the tags below are eligible to win.*
---