In the Thursday, October 22 issue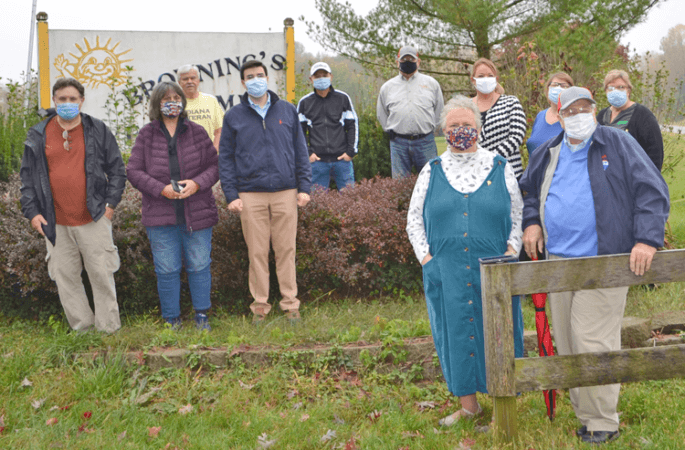 ---
---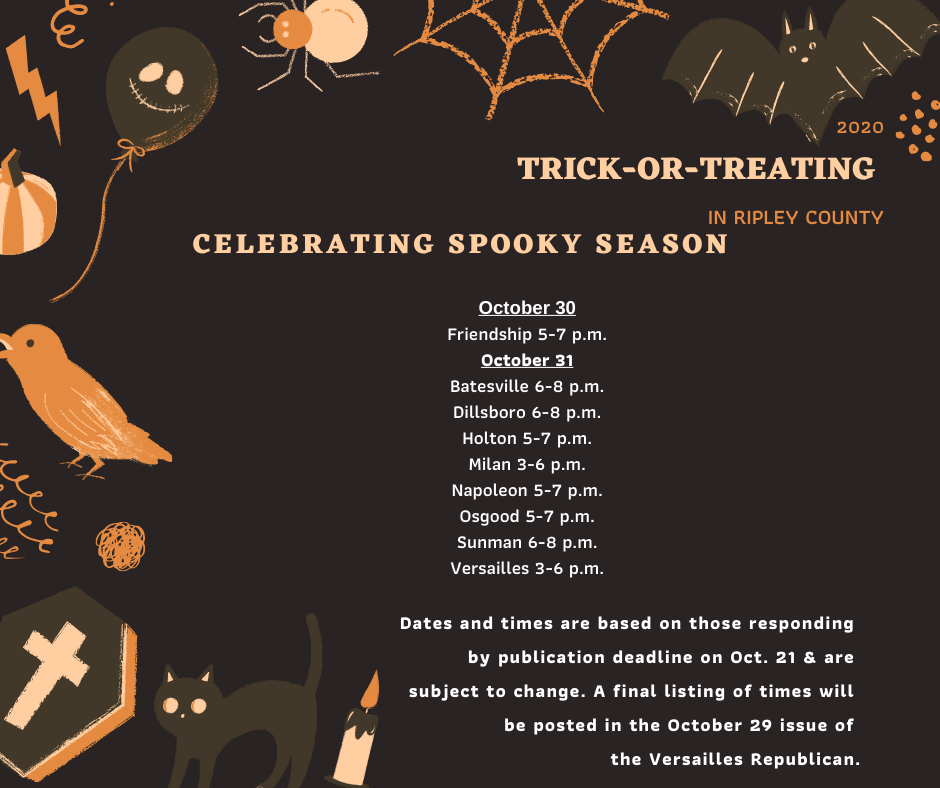 Is 2020 bringing us a trick or treat for Halloween?
The good news is as of publication time, several towns will still have trick-or-treating hours. Things just might look a little different this year. Towns are asking both trick-or-treaters and those handing out candy to follow the guidelines outlined by the Ripley County Health Department. These can be found at www.ripleyhealth.com.
---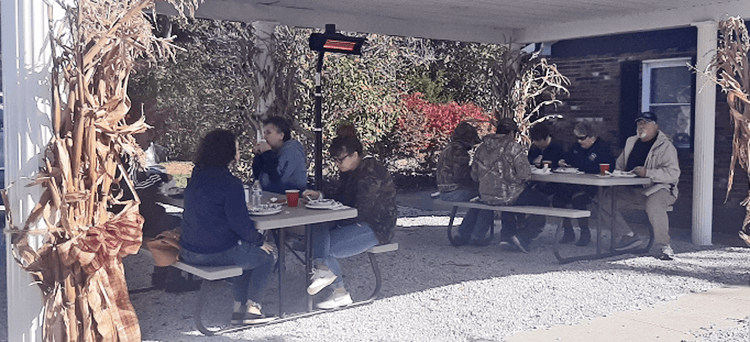 Pac Rats hosts community meal, announces new hours
Pac Rats owner Roger Stratton hosted a community meal Saturday, Oct. 17 to show his appreciation for his customers and the community. Stratton also used the free meal to make a special announcement: Pac Rats will be open four days a week instead of four days a month starting soon. Stratton opened Pac Rats in May of this year. Follow them on Facebook for more updates.
---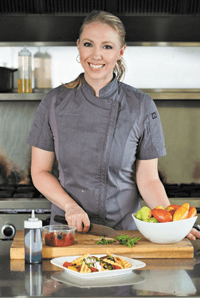 LIVE Virtual events offered
On Monday, October 26 at 8 p.m. Food Network Chef Jyll Everman will be conducting a cooking class featuring the recipe BEST Freezer Burritos with Mango Guacamole and a Mexican Chocolate Sauce.
---