In the Tuesday, November 8, 2022 issue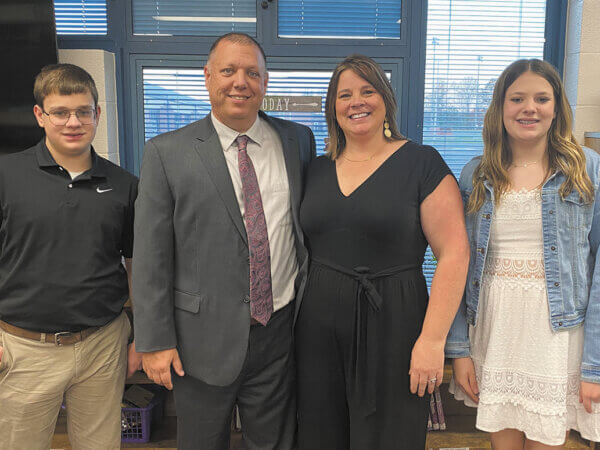 ---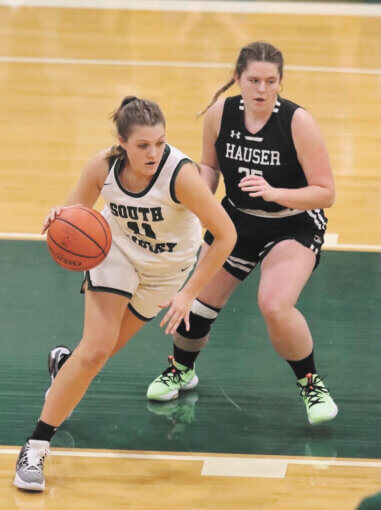 ---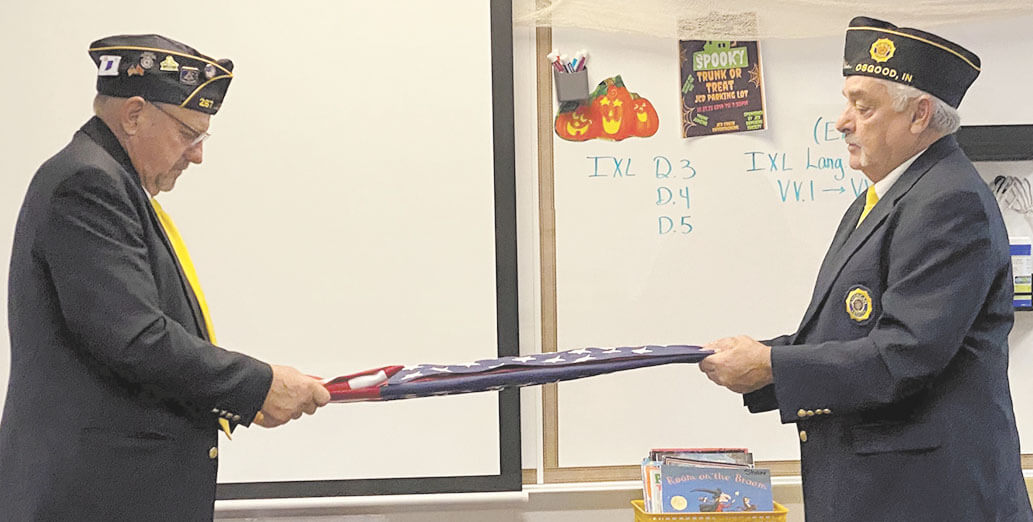 JCD holds special Veterans program
Ed Schmidt and Mike Greco demonstrated how to properly fold the flag while Carl Moore (not pictured) read the meaning of each of 13 folds. The Osgood American Legion Post 267 was in charge of the educational program.
---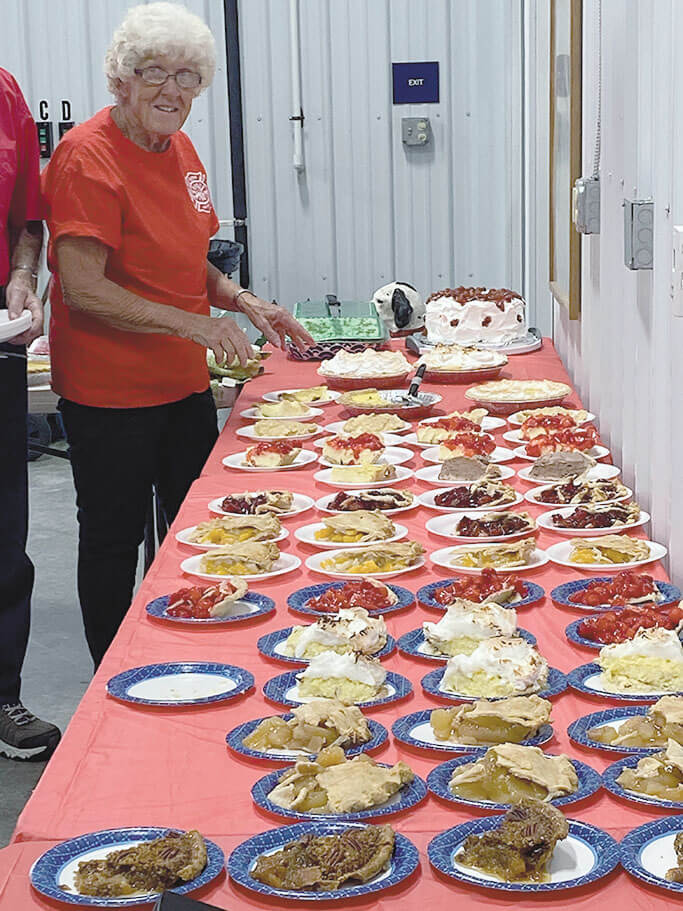 Great desserts offered at annual fish fry...
Kay Franklin cuts the pies she made for the Otter Creek (Holton) Volunteer Fire Department's Annual Fish Fry on Saturday. She made 47 pies and three cakes for the meal and donated them all.
---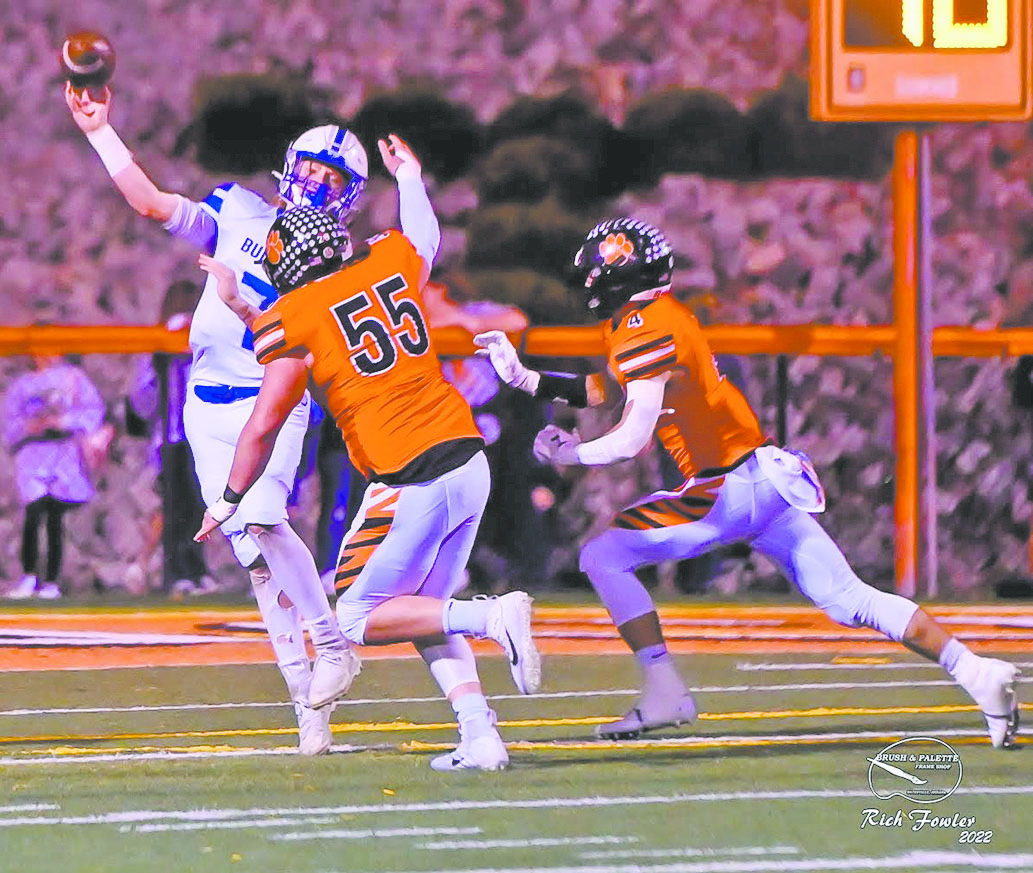 No. 5 Tigers extinguish Bulldog title hopes
Class 3A No. 5 Lawrenceburg has dominated Class 3A Sectional 31 for the past three years and the Tigers made it a fourth-straight year last Friday night, defeating Batesville 33-7 in the sectional championship contest played in the historic "Pit" in Dearborn County.
---